Non-foods
Sensory Courses and Workshops
 Challenges In Sensory/Consumer Testing of
Non Food Products
Are you disappointed with short courses that predominantly cover sensory and consumer methods used in testing foods vs. courses focused on non-foods?
Do you find limitations and/or incomplete answers in the literature for issues related to testing Non Foods?
Have you discovered new or different challenges in the Nonfoods world, where your food industry expertise may no longer apply?
If you have answered yes to any of the questions above, would like to have answers to many of your questions, interact with other professionals working on nonfoods and learn from their challenges and discussions, then
this is a course designed for you!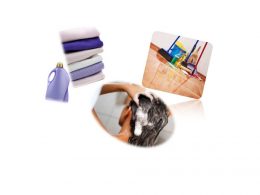 IRIS: International Resources for Insights and Solutions (IRIS)
with its broad expertise in sensory and consumer sciences and experience with testing nonfoods is offering this new and unique course.
This 2 ½ day course has been developed  for sensory and consumer scientists/practitioners who design and conduct consumer and/or sensory (discrimination and descriptive) research projects within the non-foods industries.  Individuals greatly benefiting from this course are those professionals working on products such as personal, health and oral care, household and paper products, cosmetics, tobacco and other nonfood products.
Ideal for professionals who wish to:
– discuss challenging issues encountered in testing nonfoods
– improve their testing methodologies for nonfoods
– interact with other professionals from diverse industries across nonfood products
Prerequisite:
Currently working in the nonfoods industry/on nonfoods and
Either, have taken an introductory course in sensory evaluation or have worked on tests/projects involving nonfoods for at least a year
A few of the topics/issues addressed are:
Sensory and consumer methods used in testing nonfoods.
Which methods are effective in testing nonfoods?
Designing and conducting projects to test nonfoods.  Challenges involved and unique factors in each project phase; e.g.,

Factors affecting the design/planning and total testing time in nonfoods
Testing protocol or program development. Product and testing challenges in nonfoods (e.g., package, fragrance, etc.)
Considerations in the recruitment of consumers or selection of assessors/ panelists to test nonfoods
Factors and variables in nonfoods affecting test strategies and parameters (e.g. product and evaluation limitations, etc.)
Others

Group discussions and interaction
These and other relevant topics will be addressed in this 2 ½ day short course.
Instructor: Alejandra Muñoz
Because of the current COVID-19 pandemic situation no public courses are currently being offered.
Please contact us to explore virtual courses or consultation.


To request more details on this and other courses,
 please call (908) 789 0961